Sharing as a Service™ is a Platform As A Service (PAAS) for developing and managing high-performing medical expense cost-sharing programs. The Sharing As A Service™ platform enables the development of programs for database management and accounting of intake member funds for distribution to medical providers and other members in the field of medical cost sharing.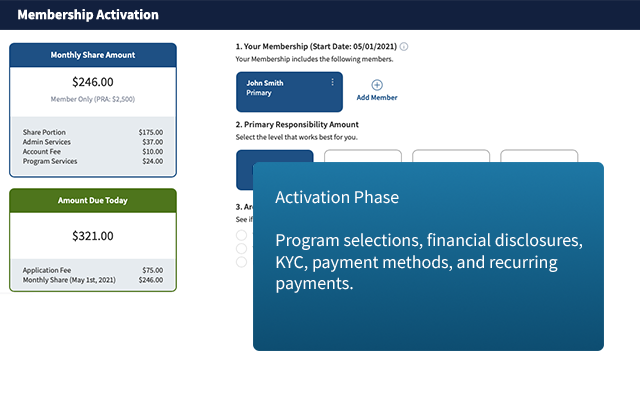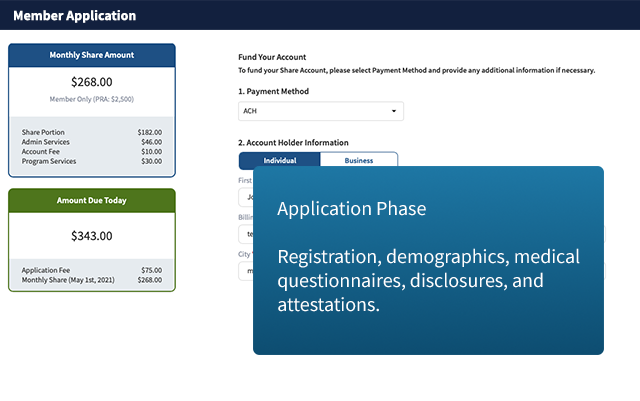 Convert Prospects Into Members
Configure the Sharable Application Center to execute a two-phased enrollment process that can be completed in 15 minutes or less.
View App Center Features
Serve Members, While Driving Community
White-label the Sharable Member Center to actively serve members and engage them into a P2P Sharing Process that drives community and social interactions.
View Member Center Features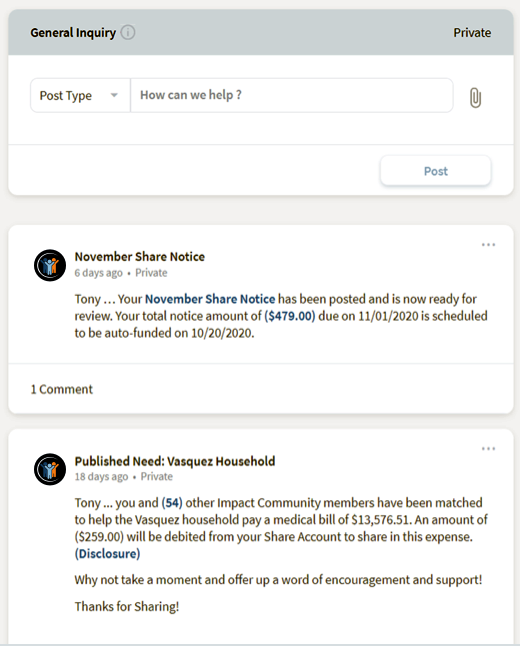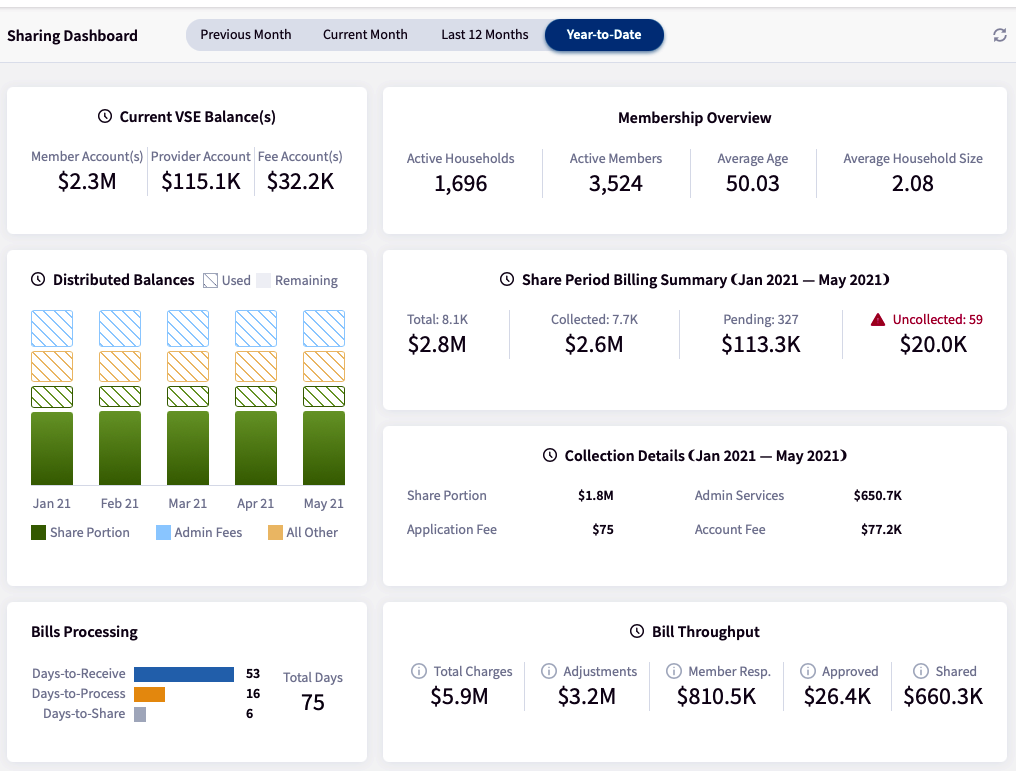 Enable A Fully-Integrated Sharing Value Chain
Sharable's Platform and Cost Containment Services combine to enable a fully-integrated Sharing Value Chain which is managed and made visible through the Sharable Client Center.
View Client Center Features
Innovate Sharing with a Virtual Share Exchange®
At its core, Sharing as a Service™ enables P2P Sharing through innovative algorithms that match, allocate and transfer funds from member-to-member to clearly delineate Healthcare Sharing from the practice of insurance
View VSE Features